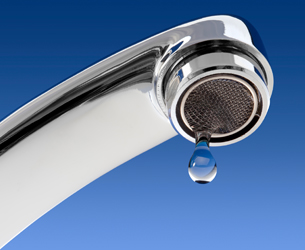 General Maintenance Plumbing
Optimal Plumbing can assist with all of your general maintenance plumbing requirements for both residential and commercial properties. These jobs seem simple but are best handled by us, licensed plumbers.
These services include:
Leaking toilets and installation
Installation of vanities, dishwashers, laundry and kitchen sinks
Leaking pipes
Roof leaks
Water filter installation
Water filter change
Hot water services and installation
Burst pipes
Blocked drains
Shower leaks and installation
Tap repair and replacement
We can assist you for any plumbing problem that may occur at your property.
Give us a call today for a no-obligation consultation or a free quote.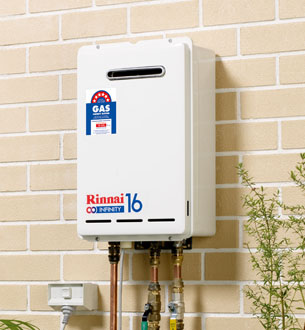 Hot Water Systems Service & Installation
With extensive experience in providing hot water solutions to both commercial and residential customers, we carry out servicing and installation of most makes and models of gas, electric and instantaneous hot water systems. We have the expertise and knowledge to complete the job efficiently and to the optimal standard.
We work with all the major brands so we can give you the best advice on which is the best brand and model for you.
Gas Hot Water Systems
We supply and install a wide range of gas hot water systems including both gas instantaneous hot water systems and gas hot water storage tank systems. If your system is leaking gas or water, or just not working like it used to, the unit may have a fixable issue that we can attend to. An issue with your gas hot water system doesn't always mean you need to replace the unit; a maintenance service can often get your unit working like new again. If however, the unit needs to be replaced, then we are able to order a new unit and install for you as well. Gas Hot Water Systems are often chosen by customers because they produce less greenhouse gases than Electric Water Systems, have faster heat recovery times and can be cheaper to run than Electric Units.
Electric Hot Water Systems
The average household relies heavily on hot water all throughout the day, every day. Therefore, it is critical to have an energy efficient Hot Water System that can correctly cater to your household/premise. We supply and install a wide range of electric hot water systems and we have plenty of experience working with all the major brands.
Repairs & Service
If your hot water system isn't running like it should then it probably requires a maintenance service. Common problems that require repairs or service are leaking hot water systems, rusty coloured water, a lack of hot water, or no hot water at all.
Any unresolved issues with your system will actually be costing you money, as the unit is not running to its maximum potential.
To avoid paying extra money for an inefficient Hot Water System call give us a call today for a no-obligation consultation or a free quote.
Give us a call today for a no-obligation consultation or a free quote.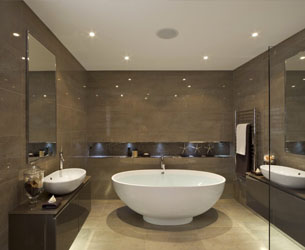 Kitchen, bathroom & Laundry renovations
With years of experience, we can completely install all bathroom, kitchen or laundry renovations including additions of fixtures, dishwashers, sinks, vanities etc. We have excellent tradesmen (electrician, carpenters, plasterers, waterproofers, tilers) and can take care of organising these major trades , ordering materials, products and supplies, which means one call to us is all you need to do.
We excel at building beautiful, durable modern bathrooms, kitchens and laundries to suit your needs. We know your kitchen, bathroom and laundry renovation is an investment to your homes value, comfort, convenience and enjoyment.
Give us a call today for a no-obligation consultation or a free quote.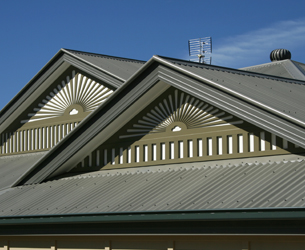 Roofing & Guttering
Even the smallest leak is a threat to a building's structural integrity and can lead to problems which cost thousands of dollars to repair. Water pouring through the ceiling or over a clogged gutter are obvious signs something is wrong, but hidden leaks can have subtle and destructive consequences that compromise the building's structure. We have the experience and the expertise to deliver all kinds of roofing and guttering installations, repairs and upgrades.
Roofing Service:
Roof repairs and maintenance is crucial to maintaining a sound and watertight roof, and in many cases can extend the life of your roof. If your roof has been damaged in a storm, fallen trees or just in need of general maintenance we can help you. We will work with you to give you the roofing system that will suit your need, taste and budget.
Gutters & downpipes:
The most common causes of leakage problems in the house are rusty gutters. We perform gutter inspection to determine whether or not your gutter needs minor repair, major repair or total replacement. We are experts at domestic and commercial roof repairs, no job is too big or too small.
Give us a call today for a no-obligation consultation or a free quote on your roofing and guttering needs.
Sewer & Storm Water Drainage installations
We can help you with all aspects of sewer & storm water drains. We provide maintenance and installation services to cater for domestic or commercial needs. Sewer drains are often old clay drainage pipes, it is always better to remove and replace these kind of drains with PVC Drainage Pipes. This will avoid issues with tree roots which are the common cause of drain blockages.
Our sewer works include replacement & new installations, septic tank & treatment plants, grease traps, boundary and inspection shaft replacement, new sewer connections and much more. Our storm water works include replacement & new installations, retention systems & pit construction. We also install water tanks both under & above ground.
We provide a complete drain location & unblocking service and can easily excavate and repair the problem with minimal damage to the area.
Give us a call today for a no-obligation consultation or a free quote.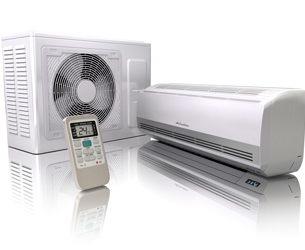 Split systems – Air Conditioning Supply & Installations
We can supply and install a split system air-conditioning unit which offers you both cooling and heating (reverse cycle). They are comprised of two components – an indoor unit and an outdoor unit which enable your home to keep cool in summer and warm in winter.
With quality plumbing solutions and installation services, you will be able to enjoy Melbourne's weather on the hottest or coldest of days whilst relaxing in your climate controlled home.
Give us a call today for a no-obligation consultation or a free quote.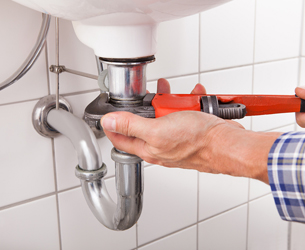 Blocked drains
When it comes to unblocking and clearing blocked drains, we have all the expertise and equipment you need to get the job done quickly, professionally and with the minimum of fuss.
Signs of a blocked drain: (If you act at this stage, you could avoid a costly emergency.)
Smell – You are experiencing a bad smell from sinks in your home as a result of trapped water. External grates or manholes that are overflowing, have toilet paper surrounding them and are emitting a foul stench.
Can't flush – Difficulty flushing the toilet as the waste fails to disperse.
Sink drainage – Water taking longer than usual to drain from your sink.
Toilet drainage – Water rising almost to overflowing after flushing.
Gurgling noise – When draining basins, showers, sinks, baths, and flushing the toilet check to see if you can hear a gurgling noise.
Water level – If the water level in your toilet is much lower than normal or pulsating.
Overflow – The gully & grates connected to your washing machine overflow outside.
A sewer clog can be very serious problem that can be considered a plumbing emergency. Since the water has no place to go it will all come back up into the household plumbing in one way or another. When you have a sewer drain blockage you should not use any of the plumbing in the home until the blockage is cleared.
Give us a call today for a no-obligation consultation or a free quote.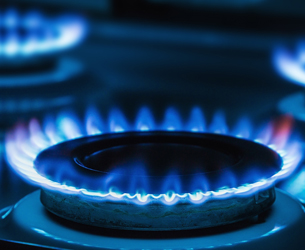 Gas Appliance Installations, Maintenance & Conversions
Gas ovens and hotplates can be very complicated to install or repair, requiring many interconnecting pieces and parts to be attached and working properly. They can also be extremely dangerous if done incorrectly and should be done by a licensed professional. It is essential that you use only a qualified gas fitter with the necessary experience and equipment to install and service all your gas appliances such as ourselves. We service and repair domestic and commercial gas appliances and carry out gas safety checks.
We can convert LPG appliances to natural gas or vice versa. So whether your appliance runs on either of these, we have extensive experience and are able to install and commission any gas installation/coversion. This includes the appliances listed below.
Gas Cook tops
Gas Ovens
Hot Water Heating Systems
Gas BBQ's
Gas Heaters
So if you need a faulty gas oven looked at or a gas conversation to any appliance call us today for a no-obligation consultation or a free quote.